Discover the Excitement of Judaism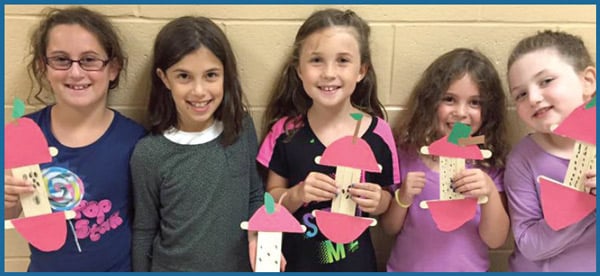 Every Sunday, kids can't wait to get to Hebrew School! 
The anticipation builds as they rush to be one of the first ten children to arrive so they can get a fun surprise!!! 
The excitement only grows from there as each class starts with a fun activity or science experiment that connects and explain the week's lesson. 
Our curriculum carefully incorporates kinesthetic, tactile, audio and visual elements to make every lesson memorable and stimulating. At Chabad Hebrew School, children discover Jewish values, the stories of the Torah, and historical and modern Jewish heroes like Sandy Koufax.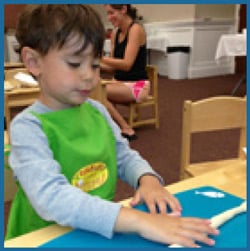 Experiences to Treasure for a Lifetime
Children from all walks of life, ages three through thirteen, are welcome to experience a meaningful and enjoyable Jewish education! Hebrew School at Chabad Columbus offers your child a warm, inclusive, friendly Heimish atmosphere where each instructor has more than 15 years of Judaic knowledge. Each week, you will receive an email describing that week's lesson and pictures of your child enjoying the activities.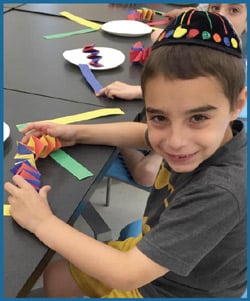 Learn through Discovery and Fun
Starting at three years of age, children celebrate their Jewish heritage and the power of our traditions through hands-on activities including art, cooking, games, singing and drama.
The children will show off their projects and will give a performance in Hebrew for their parents and relatives at our grand holiday events. These special family events provide fun for all with arts and crafts, carnival games and contests. At Chanukah, our kids will demonstrate their creativity with by presenting their own designs in our Menorah contest.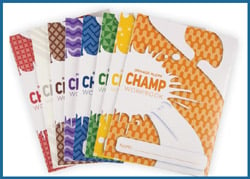 Every Child is a Champ

One unique aspect to our program is that learning to read Hebrew is an enjoyable experience where our kids are successful! The secret for their success is our Aleph Champ Program. Starting in Kindergarten, students begin learning the Hebrew letters using this innovative method. The program makes learning a brand new language exhilarating by offering a reward system based on karate belt colors. 

As each child masters a level of success, s/he receives a medal to honor his/her accomplishment. S/he then progresses from the white beginner level, through the colors until s/he reaches the black level, making her/him an accomplished Hebrew reader! 

The Aleph Champ Program turns the Aleph Bet into a rewarding challenge. The fulfillment and medal they get when they pass each level keeps the momentum pumping. Students work on their studies in peer groups and still go at their own pace. 




Don't Miss the Fun!

 

Sundays during school year


Hebrew School (5 – 13 year olds)

9:30 a.m. – 12: 00 p.m.


First Taste (3 -5 year olds)

11:00 a.m. – 12:00 p.m.


Chabad Columbus members receive a discount on Hebrew School tuition and personalized Bar/Bat Mitzvah facilitation .




Please contact me with any questions. 

Sara Kaltmann
Hebrew School Program Director
Sara@chabadcolumbus.com
614-939-0765